Home » Posts tagged 'nghiên cứu'
Tag Archives:
nghiên cứu
Call for Papers
The International Conference on Recent Advances on Signal Processing, Telecommunications & Computing (SigTelCom 2018) January 29-31st, 2018
Post & Telecommunications Institute of Technology, Ho Chi Minh City, Vietnam http://www.sigtelcom.net/2018/
SigTelCom 2018 is technically co-sponsored by IEEE and IEEE Vietnam Section.
Accepted and presented papers will be published in the conference proceedings and IEEE Xplore® (IEEE Digital Library).
High quality papers will be invited to be submitted to Special Issues "Recent Advances on 5G Communications" of IET Communications (SCI journal and Q2 SCImago)
http://digital-library.theiet.org/files/Recent_Advances_on_5G_Communications.pdf
=============================================================================
**Important Dates**
Submission of full papers: August 15th, Timberland Fold-Down Bottes 2017
Notification of acceptance: September 30th, 2017
Camera ready papers and registration: November 1st, 2017
Main Conference: January 29-31st, 2018
**Topics of Interest**
The SigTelCom 2018 seeks original contributions in, Asics Gel Nimbus 18 Femme but not limited to, the following tracks topical areas:
* Signal Processing
– Decoding and encoding techniques
– Modulation, ADIDAS 350 BOOST coding, Nike Roshe Run Motif Homme and diversity techniques
– Signal detection and parameter estimation
– Signal, image and video processing
– Image Processing and Visualization
– Audio, acoustic signal, speech and language processing
– Sensor array, multichannel and communications signal processing
– Radar and sonar array signal processing
– Estimation theory and applications
– Signal processing for education
– Bio-inspired modelling and signal processing
– Signal processing applications
* Telecommunications Systems and Networks
– Cooperative communications
– Cognitive radio and dynamic spectrum access
– Multi-carrier systems, including OFDM
– Multiple-input multiple-output techniques
– Ultra-wideband and spread spectrum communications
– Cellular systems, 2G/2.5G/3G/4G and beyond
– WiMAX, LTE, WMAN, and other emerging broadband wireless networks
– Wireless networks for underwater and UAVs communications
– Delay tolerant wireless networks
– Routing and multicasting protocols
– Wireless ad hoc, mesh networks
– Sensor networks and mobile sensing
– Peer-to-peer wireless networks
– Wireless multimedia networks
– Optical Networks
– Software defined networks
– Software defined datacenters
– Wireless body area network and wireless health
– Overlay and programmable networks
– Internet of Things and smart cities
– Services and support for smart cities
– Software defined smart objects
– Connected vehicles
– Green communications and energy efficiency
– Next generation networks infrastructures and management
– Distributed systems architecture and Management
– Network reliability, Damien Harris Jersey quality of service and quality of experience
– Standardization activities of emerging technologies
– Medium access techniques and protocols for telecommunication networks
– Security, cryptography and privacy
– Network design, Air Jordan Retro 5 optimisation and management
– Network planning, capacity analysis, and topology control
– Network measurement, validation and verification schemes
– Testbeds and deployment
* Computing Technologies
– Parallel and distributing computing
– High-performance computing
– Grid computing
– Cloud computing
– Green computing
– Ubiquitous computing
– Peer-to-peer and cluster computing
– Software engineering artificial intelligent systems applications
– Human language technologies
– Knowledge discovery and data mining
– Mobile learning applications
– Mobile development applications
– Pervasive and wearable computing
– Web-based computing and services
– Wireless and mobile computing
– Multimedia computing applications and architectures
– Security and trust computing
– Computing operating systems
– Social networks, crowd sourcing, and crowd sensing
* Electronics and Control Systems
– Devices, circuits and systems
– Power electronics and systems
– Energy systems
– Air and water pollution management and control
– Embedded systems
– Emerging IC technologies
– Monitoring and control of structures
– Consumer and automotive electronics
– Networked control systems
– Automation, robotics and control
– Dynamics, vibration and control
– Intelligent transportation systems
**Submission Guidelines**
Submitted papers must represent original material that is not currently under review in any other conference or journal, and has not been previously published. Authors must submit their work electronically through EDAS system at : https://edas.info/newPaper.php?c=23542
The paper should have a maximum of 6 pages in the IEEE format (available at http://www.sigtelcom.net/2018/). Papers must be submitted in PDF format only.
Accepted and presented papers will be published in the conference proceedings and IEEE Xplore® (IEEE Digital Library).
**Orgnization Committee**
General Chairs:
Trung Q. Duong, Queen's University Belfast, UK
Le Cong Co, Parajumpers Midseason Arches Veste Duy Tan University, Vietnam
Technical Program Chairs:
Vo Nguyen Quoc Bao, PTIT, Vietnam
Hien Q. Ngo, UGG Bailey Button Triplet Linköping University, Sweden
Publication Chair:
Nguyen-Son Vo, Duy Tan University,
Title: Enabling technologies for Emergency Management Systems: Distributed Autonomous and Resilient EMS
Presenter: Professor Muhammad Ali Imran –  University of Glasgow
Time: 5th September Tuesday
Location: 11 Nguyen Dinh Chieu Street, Dakao Ward, Dist. 1, HCMC
Abstract: In this presentation, we will explore the role of Self Organised Networking to enable the Distributed Autonomous and Resilient Emergency Management Systems (EMS) in the untoward events of natural and human caused disasters. We will explore the current work on joint RAN and backhaul optimisation in a self-organised manner and several self-healing concepts. We will also explore the future directions in this area.
Bio: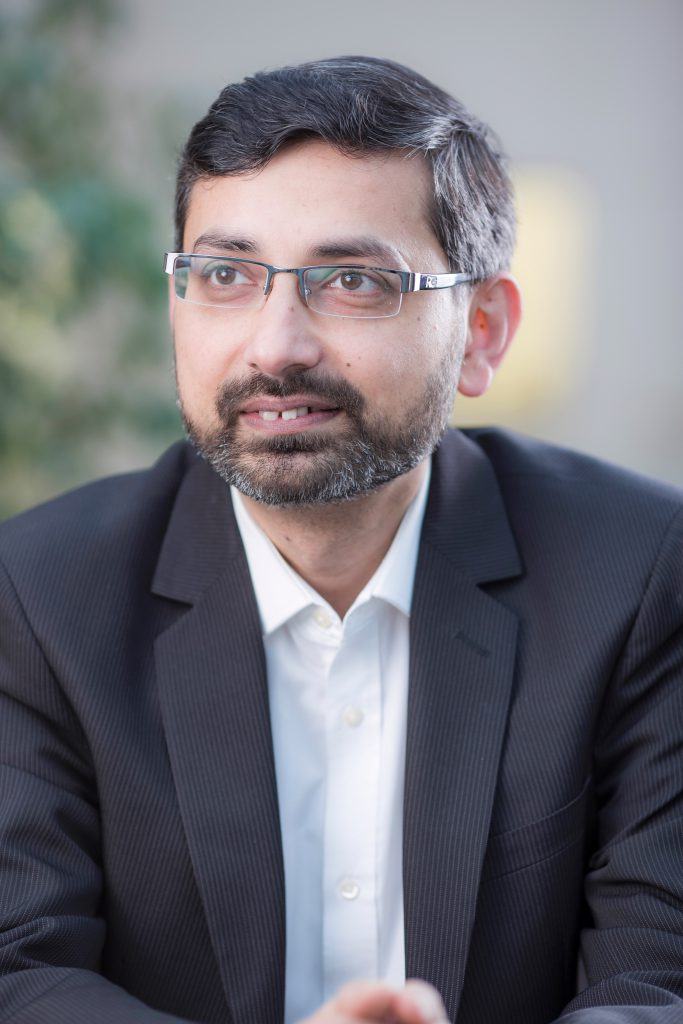 Professor Muhammad Ali Imran (M'03, SM'12) received his M.Sc. (Distinction) and Ph.D. degrees from Imperial College London, UK, in 2002 and 2007, respectively. He is a Professor in Communication Systems in University of Glasgow, Vice Dean of Glasgow College UESTC and Program Director of Electrical and Electronics with Communications. He is an Affiliate Professor at the University of Oklahoma, USA and a visiting Professor at 5G Innovation centre, University of Surrey, UK, where he has worked previously from June 2007 to Aug 2016.
He has led a number of multimillion-funded international research projects encompassing the areas of energy efficiency, fundamental performance limits, sensor networks and self-organising cellular networks. In addition to significant funding from EPSRC, RCUK, Qatar NRF, EU FP7/H2020, he has received direct industrial funding from leading industries in Communications: Huawei, Sony, IBM, DSTL, British Telecom, He also lead the new physical layer work area for 5G innovation centre at Surrey. He has a global collaborative research network spanning both academia and key industrial players in the field of wireless communications. He has supervised 25+ successful PhD graduates and published over 300 peer-reviewed research papers.  He secured first rank in his B.Sc. and a distinction in his M.Sc. degree along with an award of excellence in recognition of his academic achievements conferred by the President of Pakistan. He has been awarded IEEE Comsoc's Fred Ellersick award 2014, Sentinel of Science Award 2016, FEPS Learning and Teaching award 2014 and twice nominated for Tony Jean's Inspirational Teaching award. He is a shortlisted finalist for The Wharton-QS Stars Awards 2014, Reimagine Education Awards 2016 for innovative teaching and VC's learning and teaching award in University of Surrey. He is a senior member of IEEE and a Senior Fellow of Higher Education Academy (SFHEA), UK.
He has given an invited TEDx talk (2015) and more than 10 plenary talks, several tutorials and seminars in international conferences and other institutions. He has taught on international short courses in USA and China. He is the co-founder of IEEE Workshop BackNets 2015 and chaired several tracks/workshops of international conferences. He is an associate Editor for IEEE Communications Letters, IEEE Open Access and IET Communications Journals.